Bible Distribution Children Classes and Prerana
Dear Friend and Supporter
Jai Mashi from Nepal. I am coming to you with my latest mission report. Please allow me to share update. Thank you. We are safe and all our orphan children are safe.
CoronaVirus Update from Nepal

As of today Nov 14, 2020, Nepal had 1,602,603 tests, total positives were 208,299, 1,215 deaths and 170,632 were recovered and many of them without taking medication. It looks like people seem to be ok with the threat. Life in Nepal is becoming normal. Church is not allowed to open yet. Food prices have increased to 200% to 300% now in Nepal. Some areas in Nepal are under lockdown, most part is open. People are not going out like before. Internal flights are giving away heavy discounts on the airfare.
Bible Distribution

We had Bible Distribution in several places. Nepali Holy Bible has been increased. We could buy 45 copies of Holy Bible worth $200 before, now we can have only 32 copies of Nepali Holy Bible. I want to thank you for your prayer and support. We had a good time distributing Bibles free of charge as a blessing from you.
Bible Distribution Photo

Children School

Covid19 has affected the school life of the Children that we care for. Children have online classes. Sometimes teachers come for an exam with all precautions to where the Children are. All the Children, 30 of them safe and fine.
Prerana needs your help
Prerana is 6 years old. Her father has paralyzed and can't walk, her mother goes to work for food. Prerana has a big blind brother, age 12. Their home was destroyed by Earthquake and still now living in temporary shelter made with zinc. Little Prerana has a big task, that is taking care of her brother and her father. She needs our prayer as well as our help for her to go to School and for food. Please pray for her family to live a better life. Prerana in English is an inspiration. One thing I know for sure that she needs to be playing and going to school and that she needs to be happy. Caring for father and brother is too much for little Prerana. My heart burns when I see Prerana's innocent face looking after her paralyzed and deaf father and her blind brother. If her mother does not go for work, the poor family will have nothing to cook. Let us support Prerana so that she can go to School and her mother stays back in-home taking care of her father and brother.
Please keep this child in your prayer. She deserves better and we can make that happen. I have more about her in the link below.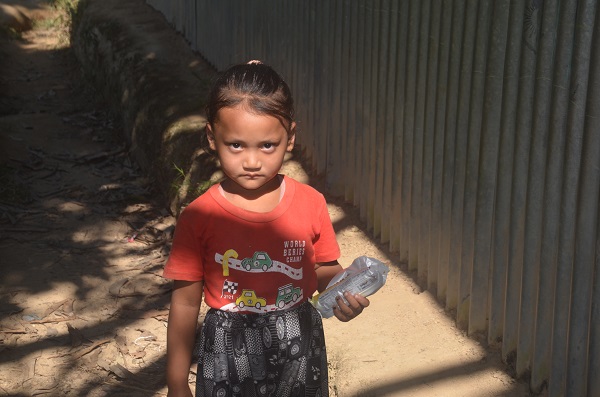 We are doing well and God has kept us all safe. All glory to God. Below is the link for the full report in image and Prerana's Images.
Full Report Here with images
Prerana Photos
I want to thank you so much for your support during this time of Covid19. I have traveled many places sharing God's love and helping children and other people in need. I have many images of my ministry in the link.
Reuben