Church in Need
Dear
I am honored to bring the need of my father's Church in Jhapa. My father, Purna Kumar, 65, served the Lord nearly 40 years now and he has led thousands of new souls to the Lord. He planted the Church mostly in remote places where people did not know about the savior. All the Church he saw was made by wood and trees.
My father spent years for a Church made with cement, concrete, and finally it is coming to a reality. He is stocked in the middle with all money gone in building and he has no money to buy the roof.
I was thinking if we could contribute little from our side, each of our side and give him a surprise, he will be so happy. Roof cost approximately 1k $ and they will be sitting inside the Church room during this hot summer.
This is my personal plea for my Dad.
Blessing to you as you read this email.
Reuben
I have three photos from my father.
My Dad and Mom,
Old Church,
and the new Church that needs roof.
This below photo is my father, Purna Kumar, Christian name David, with my Mom who is 75 now, lived his life for Jesus all of their life together, more than 50 years together. He accepted Jesus Christ when it was illegal to become Christian during the reign of the late King, whose family was massacred overnight. He was questioned numerous times for his faith and in some situation he had to hide in Jungle and in underground, beaten by police many times simply when he was found with Bibles. He led hundreds of souls to the Lord Jesus Christ for their salvation and planted 12 Churches that are in different places. But he has never had a Church with roof or Church with concrete wall. So far, really. He is the man with no financial support at all at any time. He lived the basic of basic life. I have never seen my father go to the Market and buy pant for himself. He did buy some time for us.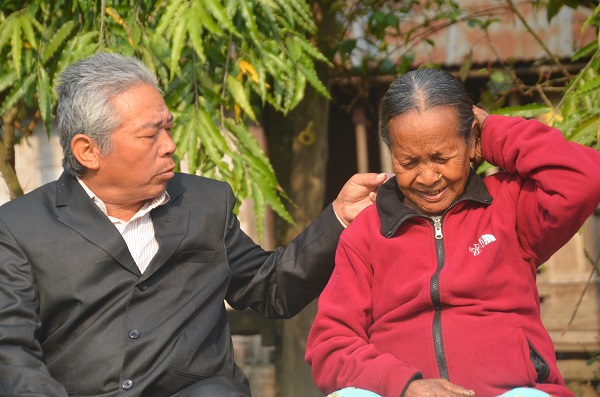 Purna Kumar planted the Church, house church I am speaking about right now, where two or three are gather in my name church, gathering of the saints, made with bamboo stick with water falling from ceiling, and extreme heat when in summer of 40 degree, literally 40 degree with no air fan, with 90 year old grandma in the church, waving fan made with hard paper of the book cover, I thought they deserve to be in good place, and this is going to be possible if good people share their blessing with this Church family because they are not alone.
Areas is surrounded by big Hindu temples which are funded by the state, this tiny assembly saved is expanding each year, 1-2, 2-4, 4-8, 8-16 and now more then 100, really needs our help. This small Bamboo house does not fit them all. This Church has not known any denomination. They know the Bible, and thats their law book, supreme book for their everyday life.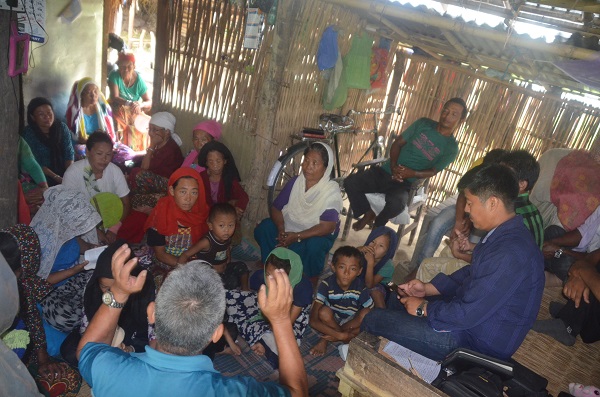 They started to build the house with large room, (partition in between some time) for prayer, counseling, worship, word, Sunday school, marriage ceremony, healing prayer, and four extra room at the right side of the wall, one for father (Pastor) to take rest when he come and go, second room for granny and widow of very old who lived for the Lord, two granny there above 90 who prefer to stay at the care of the church and more coming when the room is finish, one store room, and one kitchen to feed the orphans, poor, widow and elderly.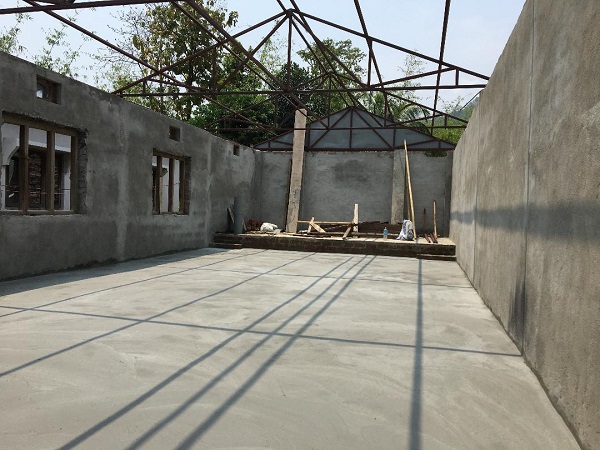 Thank you for being with us so far.
May the Lord repay you back for what you have done.